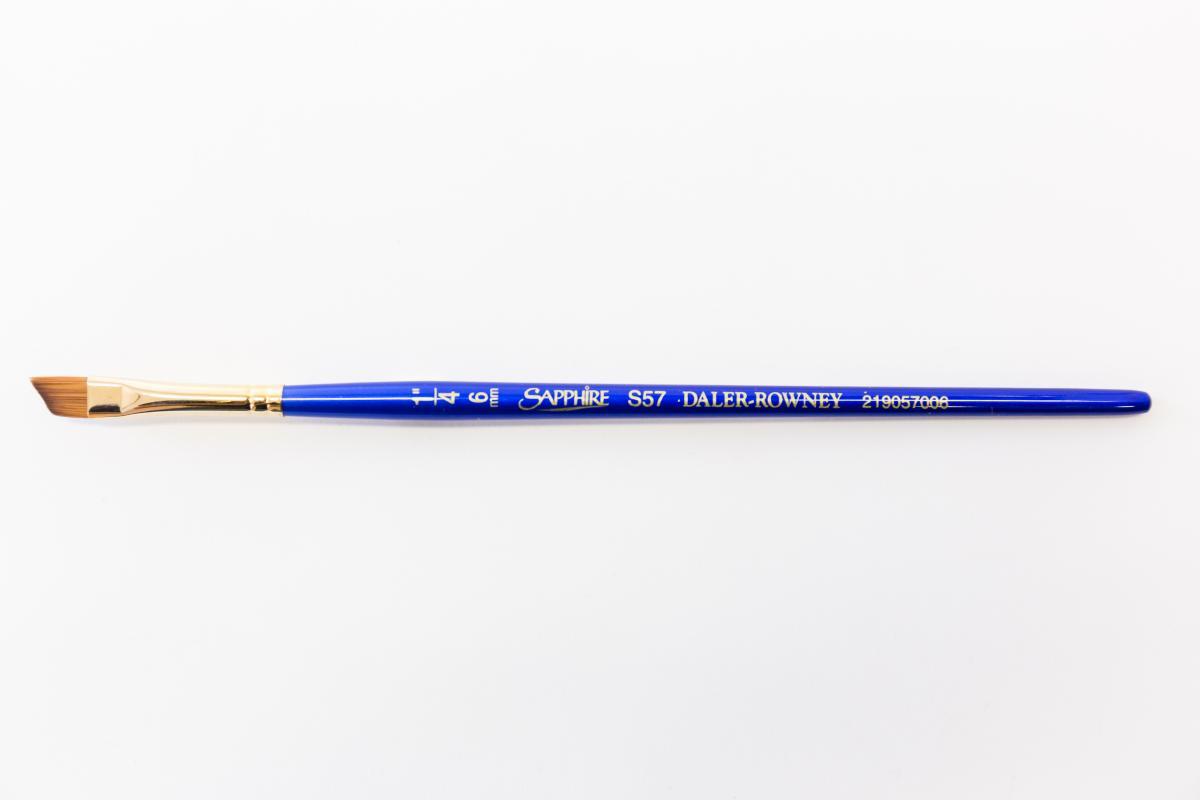 Sapphire S57 Angle Shader 1/2 inch
Sapphire Brushes are a unique blend of only the finest red sable hair and tapered synthetic filaments, working together to create a brush that performs like a sable, and lasts like a synthetic.
S57 Angle Shader  Code 219 057 •••
For angled shapes and strokes, blending and floating colour into small areas.
Size: 1/2"