Watercolour Pencils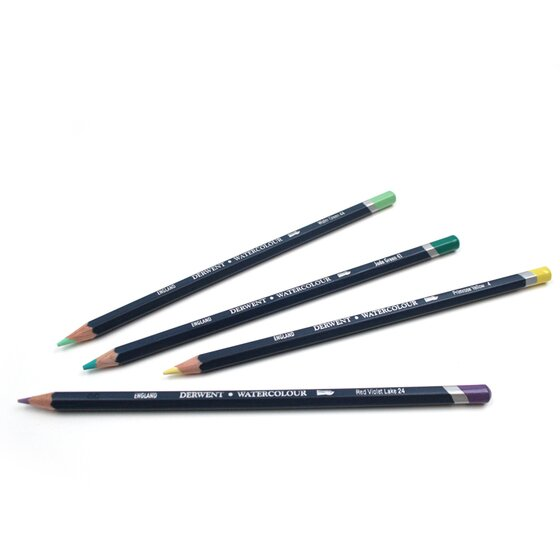 A watercolour pigment in a pencil form, great to use and you can mix them with water to create interesting colour flows, colour effects and blending colours.
They're not as bright as Inktense so they're ideal if you like to do more subtle traditional watercolour paintings.  
Of course, you can use them dry and because they have such a soft texture you will find them easy to blend and layer. 
Watercolour is not permanent like Inktense, so once the colour is dry you can re-wet it and move it about again. 
The range is available in 72 colours and in selection tins of 12, 24, 36 & 72 pencils and individually.                                                  
Features                       
Can be used wet or dry allowing you to draw and paint with complete control.                                
Combine the control of a pencil with the subtle beauty of the watercolour medium.                                
Ideal for mixed media work.