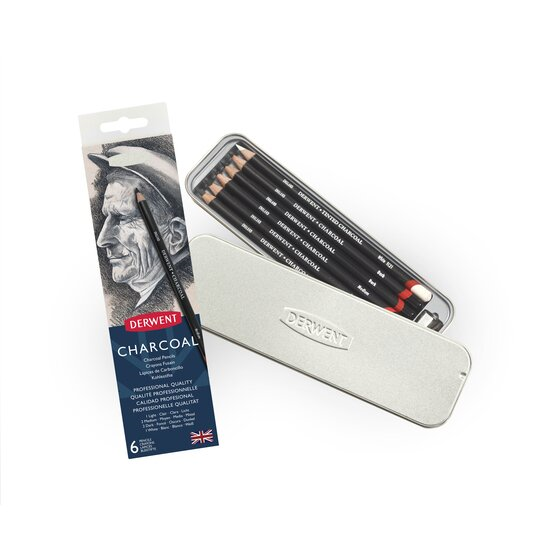 Charcoal Pencils 6 Tin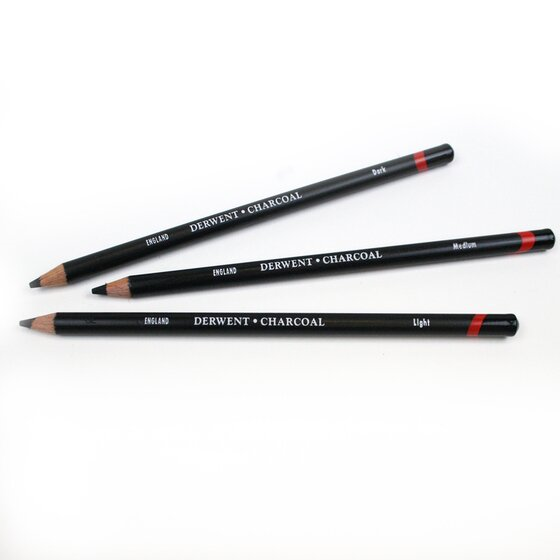 Often used for life studies charcoal is considered very traditional. 
 Encase it in wood and suddenly you have something much more contemporary - Derwent Charcoal Pencils!  
They will give you great control over your drawings but keep all those traditional charcoal effects that you love, with less mess!
 Contains  1 x Light, 2 x Medium, 2 x Dark, 1 x Tinted Charcoal White and a pencil sharpener
ALSO AVAILABLE INDIVIDUALLY