Drawing Pencils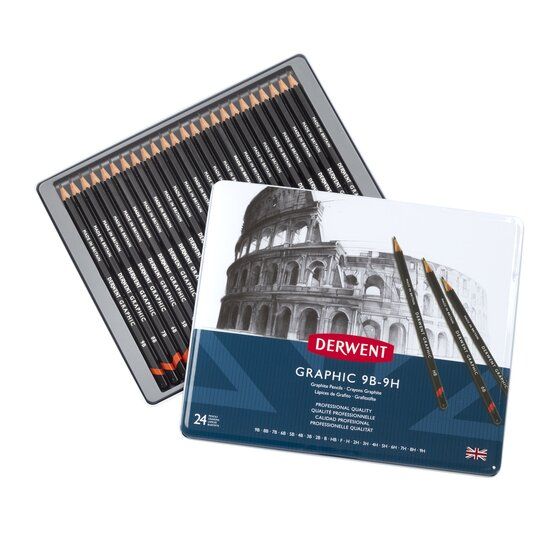 The best pencil drawings start with the best graphite pencil!
Derwent Graphic pencils contain the finest graphite to create smooth and graduated lines. Highly lightfast, easy to remove with an eraser and with the largest choice of shades available on the market.
Available in tonal grades from 9B to 9H and selection tins of 3 different 12 grades - soft, medium and hard - and one 24 set of all grades.