LANGTON WATERCOLOUR COLD PRESSED (NOT) SPIRAL 12X9" 425G 12SH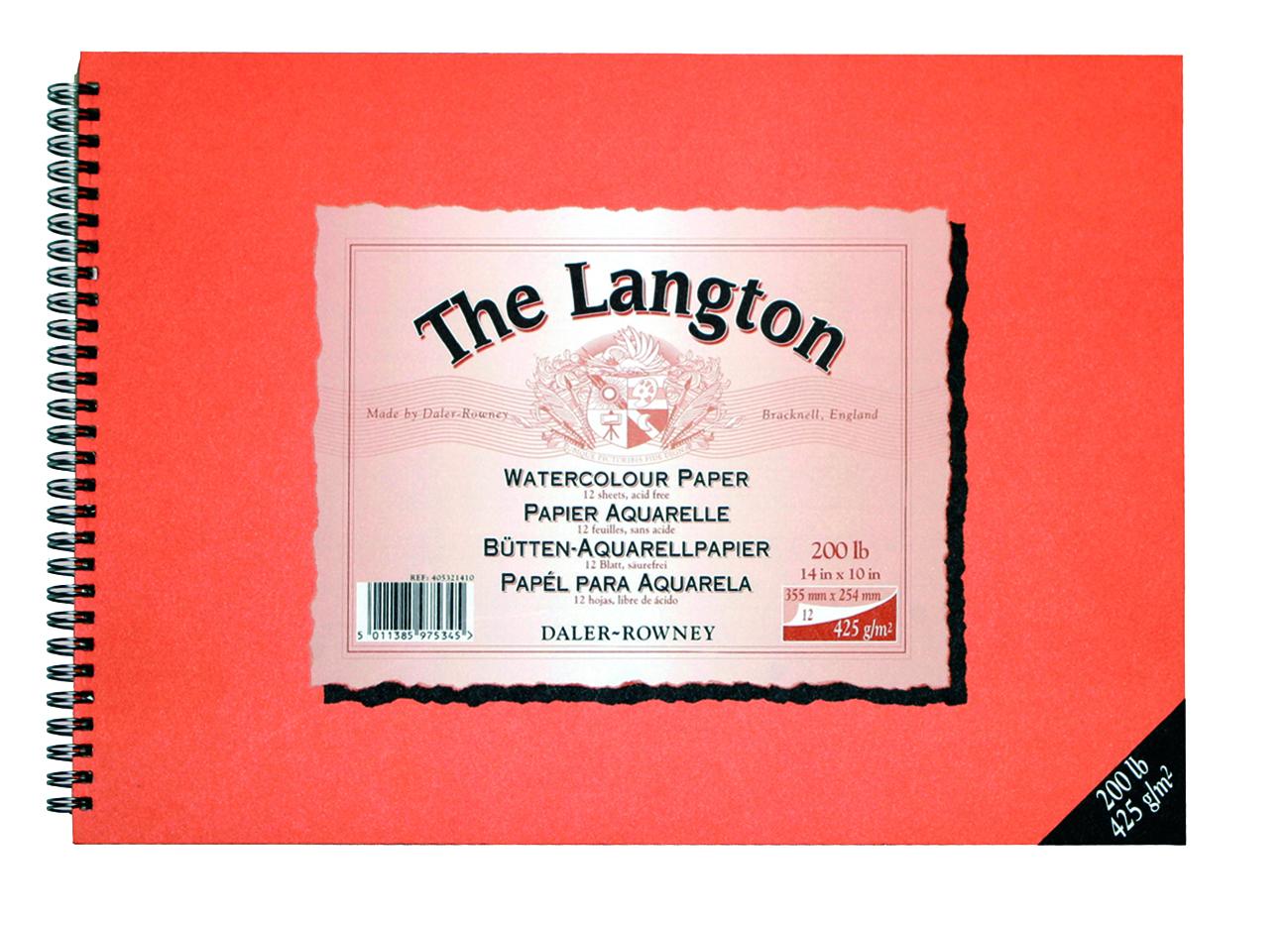 The Langton NOT (Cold Pressed) Watercolour Paper 425gsm or 225lb
Daler-Rowney  -The Langton Watercolour Paper is a high-quality watercolour paper. 
The paper is colour-stable, mould-made and acid-free, and ideal for wet in wet techniques

.
100% woodfree acid-free paper.
Traditionally made on a cylinder mould machine.
 425gsm (200lb.) Allows for considerable wet in wet techniques and is far less likely to 'cockle'.
12 sheet spiral bound pads
Ideal for wet in wet techniques and other media like pen, ink and pencil work.
High paper stability and resistance to tearing.
Available in 3 sizes - 12x9, 14x10 and 16x12 inches
Made in England.
PLEASE NOTE: 

The newer version of these pads now have a dark green cover, they were previously brown covered.